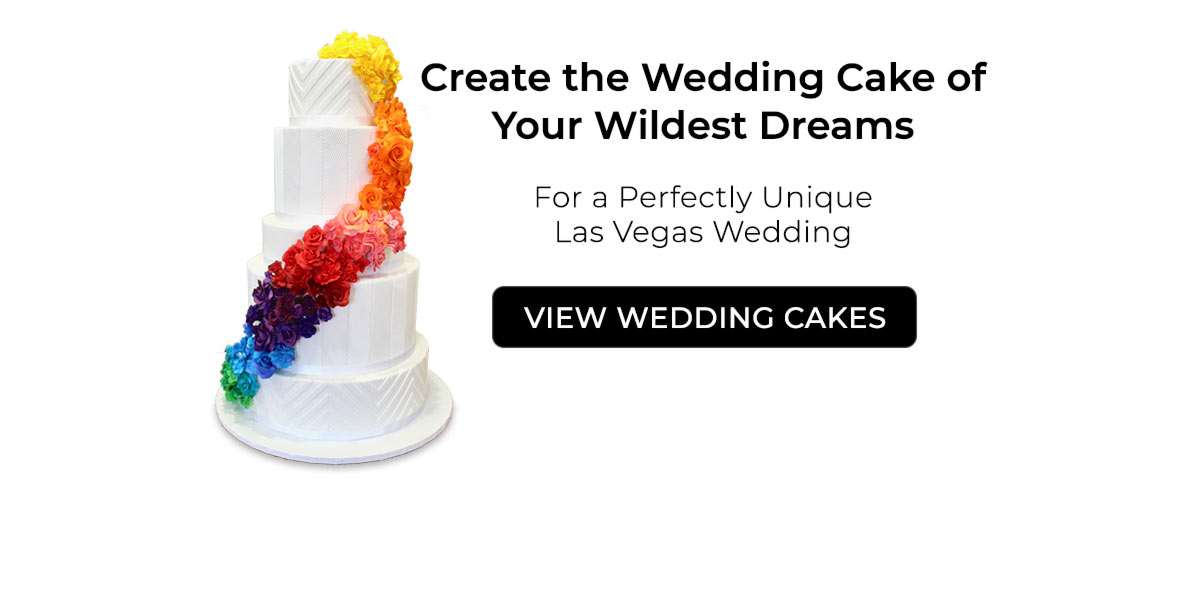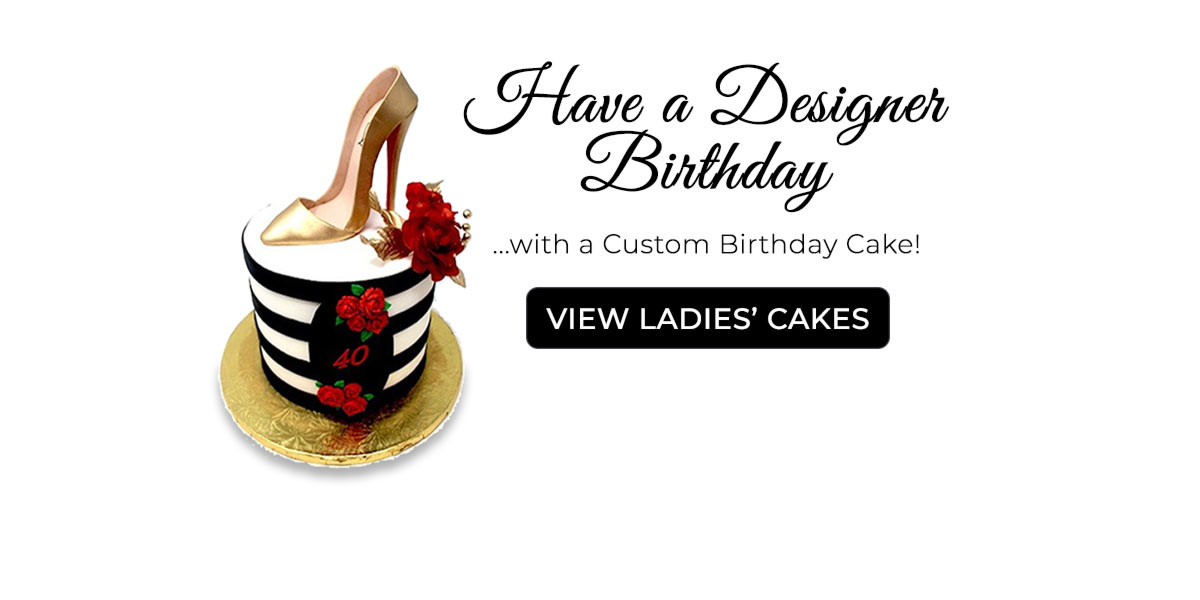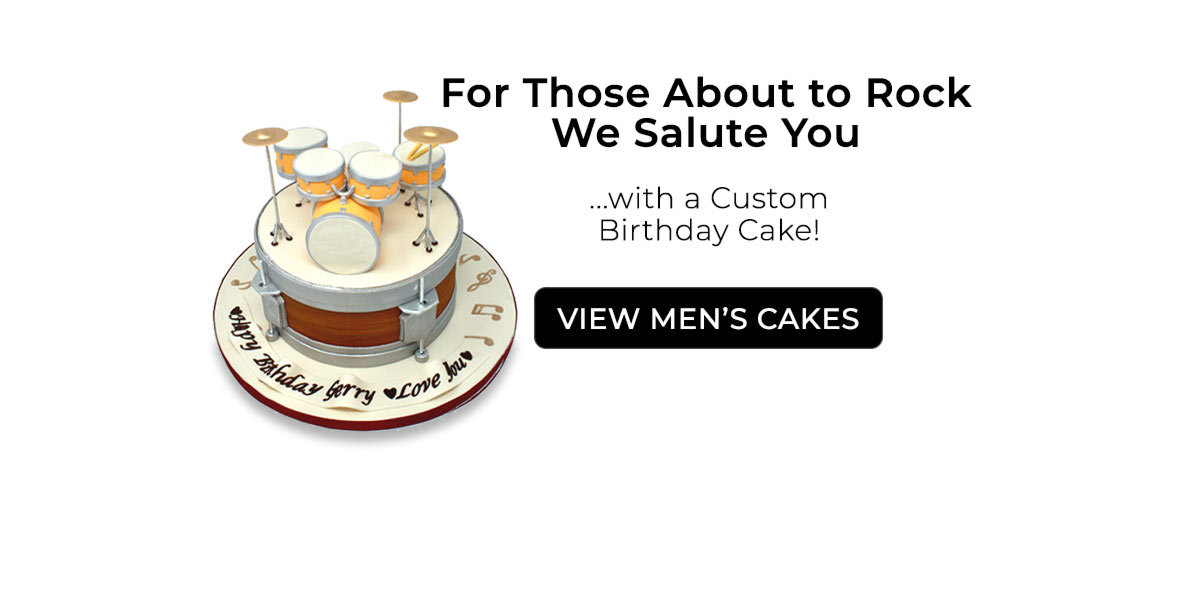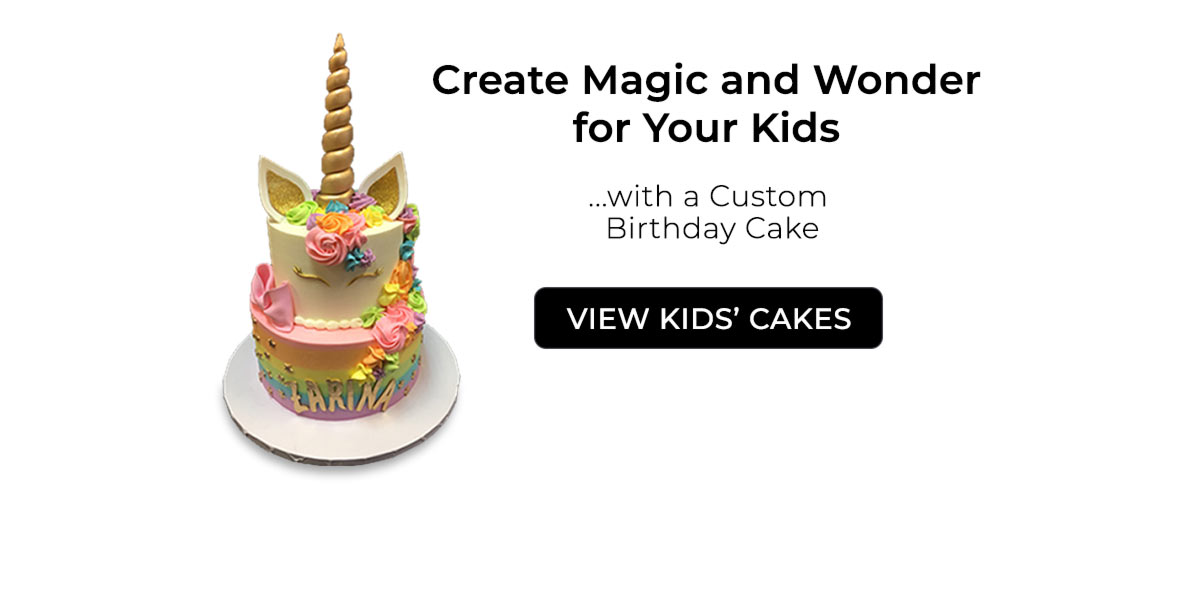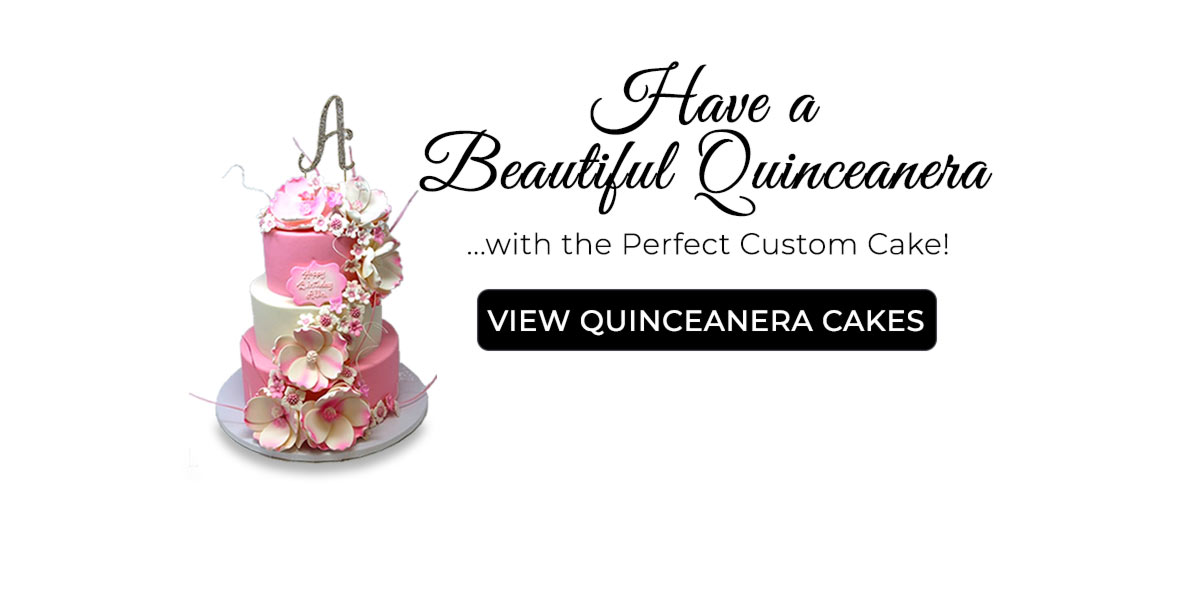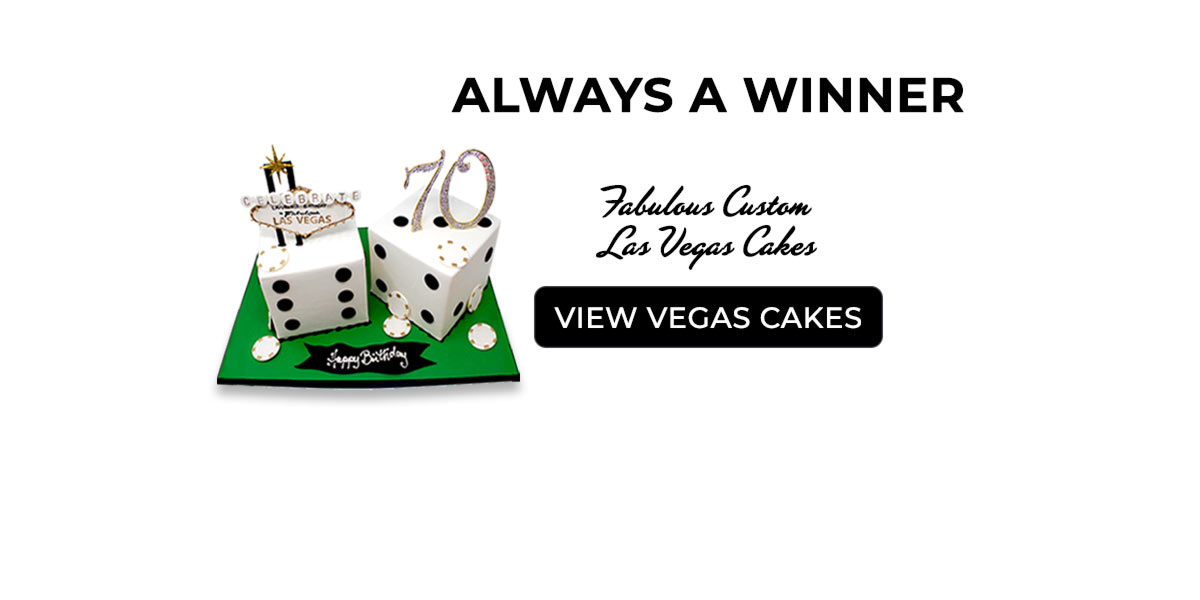 Unforgettable Cakes for Las Vegas Events
Las Vegas Custom Cakes® bakery designs and creates amazing cakes, cupcakes and cake pops that will make your Las Vegas event unforgettable.  We believe that your custom cake should taste just as AMAZING as it looks.  All of our cakes are made fresh to order.
Plan your Cake with our Custom Cake Planner
Our cake planner makes it easy design your cake.  Simply fill in the details describing your event, the theme and style you have in mind, and any other information or ideas you have.
Testimonials
The cake tasting was very delicious and the service was very friendly. Their prices were very reasonable and we got exactly what we wanted. Valerie S N. Las Vegas
Testimonials
Amazing. My wedding cake was not only absolutely beautiful it was also delicious! So unique with the mango filling. …  The hue of the cake matched my wedding dress almost perfectly.
Angel D. Jacksonville, CA
Testimonials
I cannot recommend Las Vegas Custom Cakes enough!
Tiffany H. Anaheim, CA
We're Conveniently Located in Las Vegas, Nevada
If you are in the Las Vegas area, please call us to make an appointment for a cake tasting/design consultation with one of our cake designers.  We can deliver direct to you your home or venue in the Las Vegas area, or if you prefer you can pick up your cake at our bakery, located on West Charleston Blvd.